Just a brief introduction, after all these years….John Saunders met Barbara Matthews in 1994 in Cleveland, Ohio, at Goose Acres Music and Folk Center when she became his mandolin student. With his instrumental virtuosity and her quirky mystical songwriting, they were soon inspired to form a duo to blend Celtic and Bluegrass with Medieval and Renaissance music. Soon, other genres jumped into the mix: rock and jazz, blues, world folk, and the many more originals they kept writing. And, yes, they married in 1996.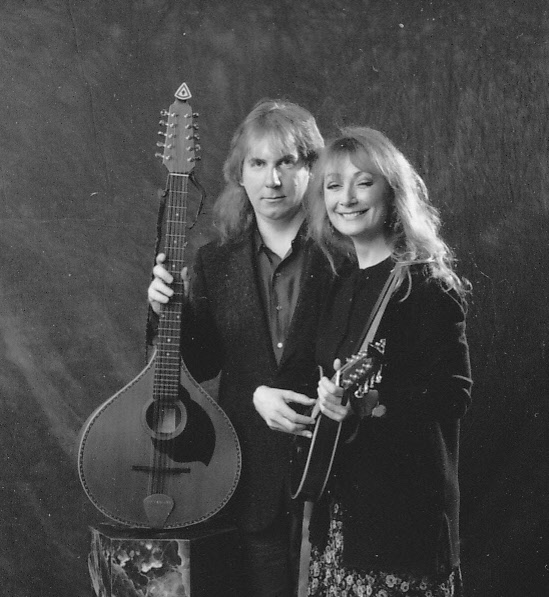 When John and Barbiel started out performing, they called themselves Sassafras. Fans will note that if they have the Satellite to Reason cd or the Convivium cd the mp3s will come up naming Sassafras as the artist, because we were….
Many ask us, how did the name Silent Lion come about?
Well, we were performing at The Barking Spider back in 1999, and a musician friend came up and said to me, "John is so powerful on any one of the instruments he plays; and he doesn't say anything. He's like a silent lion!"
Yes, so we've used it since then, and registered it in 2000, and it suits us as a duo or when we're joined by others.
But, John does speak. He says a lot, really.