So, yes, Barbiel is a nickname and her birth name is Barbara-Ellen, but that can get her bogged-down with hyphens.
She was raised in Athens, Ohio with a high emphasis placed on scholarship and learning and the arts. Her father was award winning author Jack Matthews, (Charisma Campaigns; Hangar Stout, Awake; Gambler's Nephew, and a couple dozen more…)
Visual art, drawing and painting is her original creative form. She studied it in college, and pursued it as a young wife and mother. Entered art shows, exhibited at some nice places, won a few awards, sold a bit.
Lost most of her eyesight….during those years that things were dimming, she managed to fill her creative hours with music, and moved away from visual art. She had written songs earlier at times in her childhood and early adulthood and hadn't done anything with them. She learned to play an instrument (a few mandolin lessons, then guitar) and gradually began to give life to the songs. (And her cataracts were easily remedied, but it took her away from visual art for several years)
in 1993 John Saunders was her mandolin teacher and showed an interest in her songs. Those would have been Satellite to Reason, These Hills They're Shy, Dancing on the Ice Floes, Holy Ground, Gwenivere's Lament, Mabinogion, Please Pretend, and All My Dreams. (below)
These songs were written at a time when she didn't play an instrument and in some cases they began life as poetry. These Hills They're Shy and Dancing On the Ice Floes are two examples of that. Once she found melodies for them she realized they had meant to be songs all along.
Meanwhile, John seemed impressed with her lyricist ability and gave her one of his tunes for her to put lyrics to (Go to the Fountain). He loved the result and they were on their way collaborating. He arranged her songs, adding parts, embellishing, editing, and she was writing lyrics for his.
Soon they were a music duo, and a couple years later they married.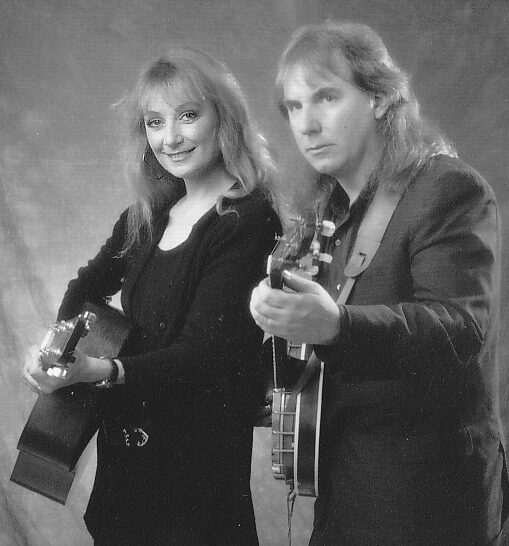 Their style of music is best described as a fusion of periods and genres. Their originals are inspired by their various interests: bluegrass and Americana, Renaissance and Medieval history, astrophysics and science, some rock, jazz, Bach sneaks in sometimes, and Django Rinehardt and Dezi Arnez. And her lyrics frequently are underpinned with leadings of the spirit, and metaphors.
Barbiel is back doing art more now, as well. During the years she was performing music , she was still illustrating and designing book covers for her dad's novels and short stories and other projects, and rediscovering her "artsight".
So here we are, stopped off in the woods, waiting for our ride into the Medieval World. Why are they always late?
Below are included some of her paintings and drawings.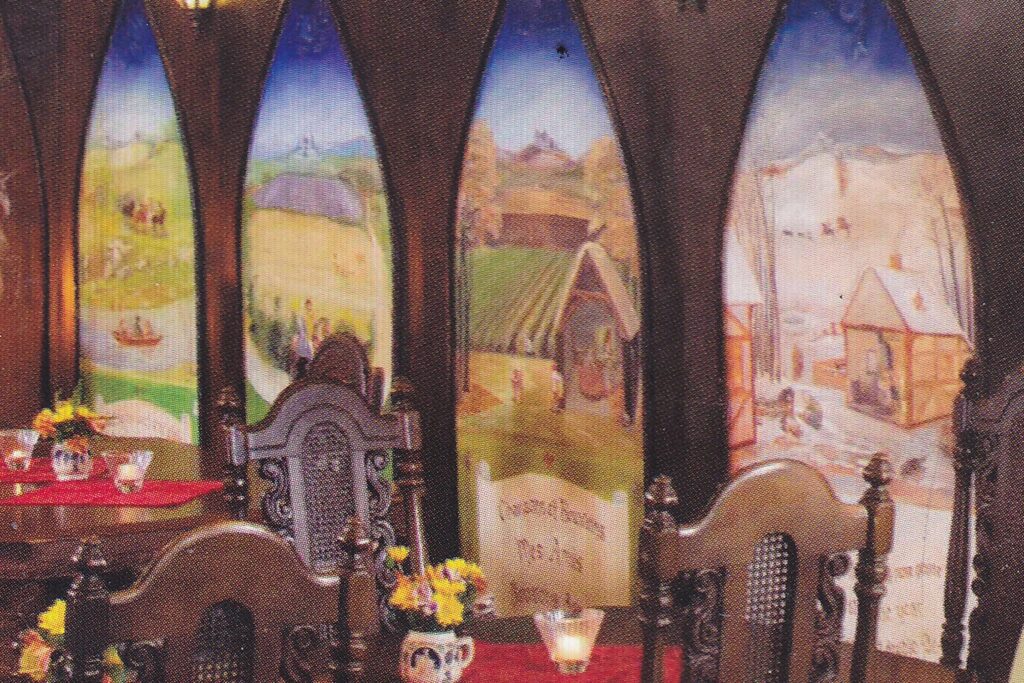 Much more of Barbiel's art can be found at www.fineartamerica.com.